Denver Auto AC & Heat Repair
Stay comfortable while you drive with quality Air Conditioning and heating system services from our trained mechanics!
Serving the Centennial State Since 1989
Your vehicle's air conditioning system keeps you cool during warm days.
The heating system, on the other hand, keeps you warm and comfortable during winter. These systems play a vital role in ensuring that you achieve the best driving experience. So, it's just right that you maintain them and keep them running at peak performance.
At Saul's Autotek, we provide AC and heating system inspection, repair, maintenance, and replacement. We are a team of ASE-certified mechanics who have over 250 years of combined experience working on Greenwood Village, Denver Tech Center, Centennial, Lone Tree, Englewood and the entire Denver Metro Areas vehicles from a wide array of brands. With state-of-the-art tools and practices, we guarantee reliable AC and heating system services.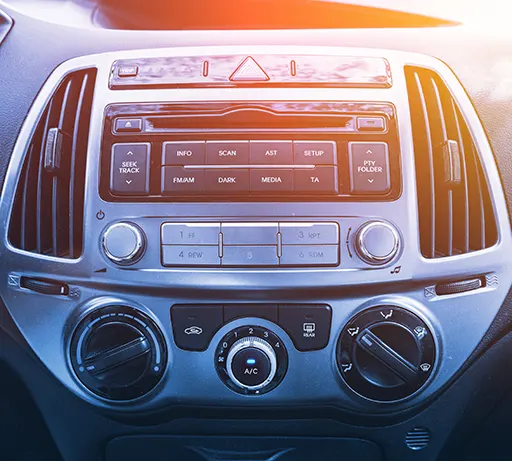 Our AC and Heating System Services
Our highly trained and well-experienced technicians have the required expertise to provide you with a comprehensive array of AC and heating system services, including the following:
We Offer FREE Pickup and Drop-Off!
Call us any day from 7:00 AM to 6:00 PM.

Signs Your AC and Heating Systems Need Servicing
Here are some signs your AC and heating systems require servicing:
Why Choose Saul's Autotek
Saul's Autotek is the best auto repair shop to hire for quality AC and heat repair, replacement, and maintenance. With over 34 years in the industry, we have built a successful track record of helping clients maintain their vehicles in optimal condition. Here's what sets us apart:
ASE-Certified Mechanics with 250+ Years of Combined Experience
Fast Response Time and Free Uber and Lyft
Cutting-Edge Tools and Practices and Top-Quality OEM Parts
Enjoy a cozy ride with our reliable AC and heat repair and maintenance.
For inquiries regarding our services, feel free to contact us. We'll answer all your questions immediately. Give us a call!
for a Comprehensive Inspection
for Any Service Over $500